Is there a through line from Capone's Chicago and Hitler's Germany to the current Washington interregnum? Director Frédérique Michel and producer Charles Duncombe make a good case in their City Garage production of Bertolt Brecht's THE RESISTIBLE RISE OF ARTURO UI, featuring a very strong performance by Andrew Loviska in the title role.

THE RESISTIBLE RISE OF ARTURO UI, through August 19.

Friday and Saturday nights at 8 pm. Sunday matinees at 3 pm.

Additional matinee, Saturday, July 21, at 4 pm.

CITY GARAGE, 2525 Michigan Avenue, Bergamot Station, Santa Monica.
Above: Andrew Loviska (standing) and Lindsay Plake in The Resistible Rise of Arturo Ui.
Below: Loviska (foreground) with (left to right) Trace Taylor, Gifford Irvine, Beau Smith, and Michael Cortez.
Image credit: City Garage.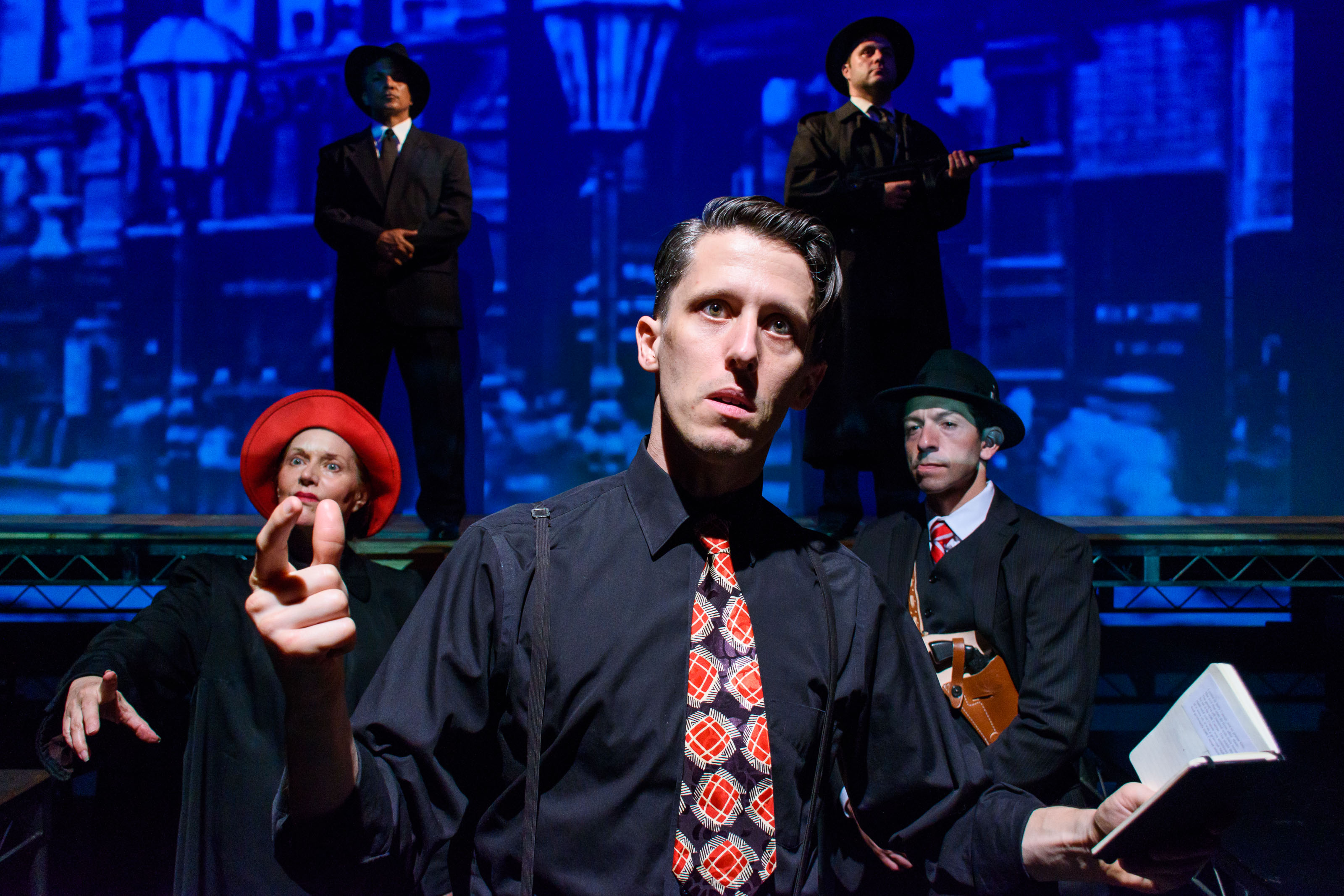 __________________________________________________________________________